Body and Mind Massage Therapy
Thai Massage Newcastle, from Body & Mind Massage Therapy, located in the city centre of Newcastle Upon Tyne. Located on Nun Street, we provide the very best in authentic massage, starting from as little as £30. Unlike hotels and spas who provide a range of products, we specialise and excel in one thing only – massage.
For treatment of aches and pains or simply to relax and de-stress, we pride ourselves in delivering the best massage in the North East. Whether you are looking for a traditional deep tissue Thai massage or a relaxing oil massage - you have come to the right place.
The Best Thai Massage in Newcastle
All of our masseuses are qualified to UK standards, and our massage techniques originate in the world famous Wat Po Temple Massage School in Thailand, considered by many to be the home of Thai Massage.
Indulge yourself with a "30 minute Back & Shoulder Massage" or share our signature "Couples Massage" with your loved ones. We have a range of massages to suit everyone.
Shop Treatments
Latest Offers
See our latest special treatments below
Award Winning Treatments
We are rated Newcastle's No.1 Thai massage service and we plan to keep it that way. Our standards are second to none and you will be pampered like never before.
Our team are highly qualified and equipped with all the knowledge necessary, enabling us to offer clients the most famous, traditional and therapeutic Thai massage in the world. You can be rest assured that your practitioner's guidance will be delivered at the highest level.
Couples Massage
From £85
Want to share a wonderful experience with your loved ones? (Partners, family or just friends!) Our signature Couple's Massage is perfect for special occasions such as birthdays and anniversaries.
Find out more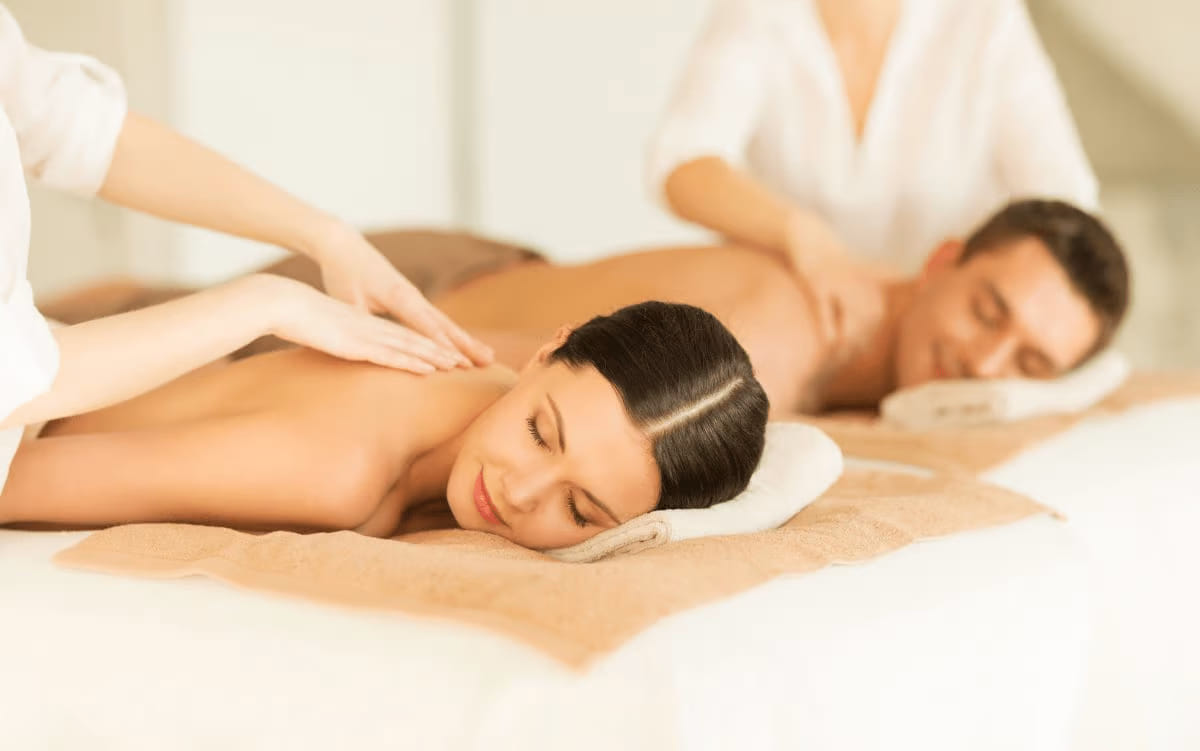 Gift Vouchers
Share the gift of Thai Massage with Friends and Family
Our gift vouchers are a perfect gift for Xmas, Mother's Day, Birthdays, anniversaries, Valentine's Day or just for a rainy day!
Buy Gift Vouchers